NAUKA. UCZYMY SIĘ CAŁE ŻYCIE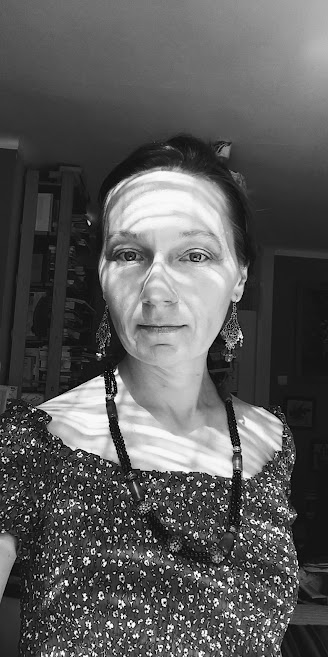 Uczmy się całe życie. Tylko wtedy mózg nie obumiera. Potrzebuje stymulacji. Nawet wtedy, gdy jest juz trudno się uczyć. ZWŁASZCZA WTEDY
DZIŚ BĘDZIE O –> UCZENIU SIĘ CAŁE ŻYCIE.
Jednym z elementów uczenia się całe życie jest poznawanie siebie. To bardzo pomaga. To wznosi nas na wyższy poziom rozwoju duszy. Nie chodzi o to, by non stop być w tzw rozwoju duchowym organizowanym. Niemniej jednak bardzo wartościowe jest uczestniczenie w warsztatach, robienie sobie różnych analiz i zabiegów, praca z relacjami i wewnętrznym dzieckiem.
Czasem utykamy życiowo i tylko pogłębienie wiedzy o sobie i staniecie oko w oko z cieniem pozwala ruszyć dalej.
Gdy robię analizę holistyczną dla kogoś to staram się też nie zarzucić nadmiarem wiedzy, dlatego jest to baza wiedzy z różnych perspektyw.
Jednak potem często idziemy dalej jeśli ktoś ma potrzebę spotkać się na konsultacjach. Można popatrzeć dalej – co w osobowości blokuje rozwój, naprawę relacji….
Na dole przyklad analizy I ching – brame (gates) powiązanej z Human Design.
Wyraźnie widać dlaczego mój los jest tak powiązany z ludźmi, z ludzkością w ogóle, nie tylko Polakami, z obcokrajowcami również. I widać również tutaj skąd ten holizm….
cross of incarnation 22/47 11/12
Czakra korony Head AKTYWNY COLORED. INSPIRACJA
64 Gate of Confusion energy is the abstract. "We have all these little pieces of the puzzle, how do they go together?" You have the ability to identify all the pieces, but may struggle to put it all together. In looking at all the pieces it can be a bit confusing or dizzying. – source
Czakra trzeciego oka AJNA COLORED AKTYWNY KONCEPTUALIZACJA
47 Gate of Realizing energy is to pull the abstract pieces from the complementary gate 64 into a whole cohesive idea in the "AHA!" moment. This is the epiphany and is the creation of a whole concept or process from the abstract, without using logic. Before it was pieces and now it is a whole. – source
ŁĄCZENIE PUNKTÓW BEZ UŻYCIA LOGIKI . ZROZUMIENIE WGLĄD EUREKA
Czakra trzeciego oka AJNA COLORED KONCEPTUALIZACJA
11 Gate of Ideas is the bringing together of ideas in the formation of the story. It is sensing energy and is not logical. It is the sorting and piecing of images to create the bigger picture or story. – source
ŁĄCZENIE PUNKTÓW W HISTORIĘ
Czakra gardła MANIFESTACJA MÓWIENIE ROBIENIE
16 Gate of Skills energy is talent for life which has an enthusiasm for expression. Music, dance, art, and speaking are common expressions of this energy. Without the complementary Gate of Depth (gate 48), the expression of this energy may be varied and shallow. Coupled with gate 48, there is depth. For example, in the group known as The Beatles, John Lennon had the 48 and Paul McCartney has the 16.. – source
WYRAŻANIE SIĘ PRZEZ SZTUKĘ KOMUNIKACJĘ
12 Gate of Caution is the energy of speaking from heart in an individual way. The energy that says, "I love you". It can express itself through shyness as it is vulnerable. – source
MÓWIENIE Z SERCA. PRZEZ MIŁOŚĆ. DELIKATNOŚĆ I NIEŚMIAŁOŚĆ
miłość siebie. Pokierowanie przez innych. NOT COLORED. NOT ACTIVE. Czy czeka żeby inni dali mi miłość i pokierowali?
1 Gate of Self Expression is the gate of the creative self. This energy wants to create in a big way and with a unique style. This creation energy is determined to draw attention to oneself. – source
WYRAŻANIE SIEBIE. KREACJA W UNIKALNY SPOSÓB. PRZYCIĄGANIE KU SOBIE UWAGI.
10 Gate of Behavior of the Self. The drive to empowering others. The shadow side can appear blaming or feel blamed._The Gate of the Behavior of Self carries energy about understanding behavior within the norms of your human society. How it is expressed may take on flavors of complete acceptance of norms, challenging norms when appropriate or complete defiance. Your expression will remain consistent within your theme or style of expression. This is the energy of self-love. This is also the consistent energy to love others. – source
AKCEPTACJA I ZROZUMIENIE NORM SPOŁECZEŃSTWA LUB ODRZUCENIE NORM. DODAWANIE INNYM MOCY. CIEŃ – OBWINIANIE INNYCH LUB SIEBIE.
Punkt G UNCOLORED Punkt G . połączenie kanał nieświadomy
15 Gate of Extremes is energy that expresses itself through extreme rhythms. Whether it be your personal cycle with respect to times you eat, get up and go to sleep or other patterns, the gate of extremes will demand a change from a repetitive cycle after a while. This is also the energy of the love of humanity, the concern for fellow humans and the drive to bring other humans into the flow of life. – source
The Gate 15 is a powerful, multi-faceted energy. The Gate 15 is the Gate of extremes, extremes in rhythm, particularly. People with the 15 are always trying to find their rhythm, but it changes all the time. If the 15 can find a consistent rhythm, it will be different and extreme. This can sometimes make relationships challenging, especially if a person with the Gate 15 is in a relationship with a person with the Gate 5. People with the Gate 15 have a big aura. They are usually aware of it and try to hide. They can't. The aura of the Gate 15 walks into the room before the person actually does. Everyone really is turning around to look at you! The Gate 15 is the Gate of the Love of Humanity. The rhythm and flow of the 5 leads to the 15…the expression of love for humanity when it is aligned with the rhythm of Life Force. The extremes of the 15 can lead to extreme measures on the part of the 15 to take care of and love humanity. This can be a martyr Gate. Hopefully it is paired with the 10 so that it can also be about empowerment. This energy not only gives us a deep connection to our Divine Siblings, but it also ties us to the natural world. It is the energy for nature, flow, animals and the elementals. The energy here clearly shows us that our fate and the fate of the natural world are inextricably intertwined. When we work with the 15th Gate, we are called to ask ourselves what contribution do we seek to make to the world and to our Divine Siblings? Where do we have rhythm and where do we need to adjust our rhythm to be more "in the flow"? What does the natural world seek to share with us and do we need to align ourselves more with nature? – source
EKSTREMA. ZMIENNY RYTM ŻYCIA, SZUKANIE FLOW. DNIA. MIŁOŚĆ LUDZKOŚCI. MIŁOŚĆ PRZYRODY MIŁOŚC WSZECHŚWIATA. WIELKA SILNA AURA KTÓRA POPRZEDZA POJAWIENIE SIĘ OSOBY.
Serce Motor Ego Moc sprawcza will power UNCOLORED NIEAKTYWNE
Do I have sth to prove? Czy czuję że muszę komuś coś udowadniać?
Solar plexus chakra solarna COLORED AKTYWNE
22 świadome Gate of Openness is the energy to be open as an individual to hear the emotional wishes of the collective. A person with this energy can easily "work a room" if they are in the mood. – source
OTWARCIE. JAKO INDYWIDUUM SŁUCHA ŻYCZEŃ WSPÓLNOTY
30 świadomy kanał Gate of Recognition of Feelings is the energy to recognize feelings that are pushing for change. Once recognized, the emotion to change is conceptualized into action that will relieve the pain or sadness and create real change. – source
ROZPOZNAĆ UCZUCIA KTÓRE DĄŻĄ DO ZMIANY. MOC DĄŻENIA DO ZMIANY
55 Gate of Spirit is emotional energy seeking to bring abundance. Linked to spirit it can be abundance of spirit, but the abundance can come in many forms. This energy may feel stuck at times. – source
DUCH. SZUKANIE OBFITOŚCI.
Sacralna czakra UNCOLORED siła życiowa , seksualność
CZY WIEM KIEDY DOŚĆ ZNACZY DOŚĆ ? WYPALANIE SIĘ
3 Gate of Ordering is the energy to finish or complete things. When tasks or projects get started they set off in a direction but they do not always have a clear path or a visible resolution. This energy helps to order or organize the solution so it can come to pass. – source
UPORZĄDKOWANIE. KOŃCZENIE RZECZY . ZNAJDOWANIE ROZWIĄZAŃ
9 Gate of Focus is the power and the energy to remain focused. This energy is driven to repeat and experiment. Without the its complementary gate 52, this energy can exhibit attributes of ADD or ADHD. – source
Whenever you see this in a chart, you know there is always to capacity for obsessive behavior and thinking. To a certain degree, the 9 will amp up all the energies of a chart, especially if the energy makes it to the throat and isn't split off. The Gate 9 has the ability to focus, but not necessarily concentrate. This gate is a crucial player in ADD-like behavior. With the Gate 9 you are focused but you are constantly moving, staying focused but not concentrating. If you have this energy you may often seem obsessive to others, as if you can't let an idea go. With the Gate 9, it's true. You can't let it go. You can think about it no matter what you're doing. You just might not be able to stop and concentrate on it, unless you find someone with the Gate 52. Both Gates are crucial for learning and taking Logic into collective behavioral patterns. – source
OBSESYJNE DZIAŁANIE I MYŚLENIE. SKUPIENIE, DETALE
Spleen śledziona. Uwaga. Intuicja uważność. UNCOLORED NIEAKTYWNE
Czy trzymam się rzeczy które nie są dla mnie dobre ?
50 Gate of Values is the energy of values and rules. This gate controls or dictates the rules for the tribe. These rules are all about caring and making sure the tribe is cohesive. The rules are often related to food and provisions. – source
WARTOŚCI WAŻNE DLA PLEMIENIA WSPÓLNOTY.
18 Gate of Correction is logical energy to bring about a better way of doing things. This is the guy who invented the bread slicer. This energy is trying to bring joy to life, to save time or avoid mistakes. But correction can feel personal so express it with prudence. – source
The intuition to make things perfect. This is also a splenic gate so there is no thinking here, just intuitive understanding. And, of course, fear. The fear of the 18 is that nothing will be perfect and, as with all splenic gates, the potential here is for someone to shut down because they'll never "get it right" or others will "never get it right". The 18 can feel harsh, especially if it is not recognized. There is no motor connected to the 18. The energy has to be recognized and call out by others. When it is asked for, it is brilliant and vital. We need people who can "fix" things and know how to make them better. This is the gate of the Editor and the Accountant. They can find the perfect pattern and bring it out in a powerful way. This is the gift and the curse of the 18. And, of course, because it is intuitive, and closely located to the Root, often people with this gate feel pressured to share their correction. And people either react poorly…or they don't listen. Sometimes we call the Gate 18 the "See…I told you so….Gate". – source
POPRAWIANIE. USPRAWNIANIE. PRAKTYCZNE ROZWIĄZANIE. BEZ LOGIKI Z INTUICJI. TALENT PUSTELNIKA
Root – COLORED AKTYWNE napięcie adrenalina czakra podstawy
19 Gate of Wanting is the energy that wants and needs community. It wants unrestricted access to community. People with this energy may also appear to be overly sensitive or easily disturbed and distracted. – source
CHĘĆ BYCIA WE WSPÓLNOCIE NADWRAŻLIWOŚĆ. ŁATWOŚĆ ROZPRASZANIA SIĘ.
41 Gate of Contraction is the energy of contracting or pulling back. It is an emotional energy of regrouping in preparation for the next expansion. – source
PRZEGRUPOWANIE. WYCOFYWANIE SIĘ BY ODPOCZĄĆ I DALEJ DZIAŁAĆ
Joanna Chołuj JCLady Alternative Education
https://jcalternativedu.com
https://www.facebook.com/jcalternativedu
KONSULTATIONS ANALIZY HOLISTYCZNE
https://joannacholuj.pl/konsultacje
https://jcalternativedu.com/index.php/counselling/
KREATYWNE-TERAPEUTYCZNE KRĘGI dla KOBIET
KREATIVE-THERAPEUTIC CIRCLES for WOMEN
https://joannacholuj.pl/warsztaty
PL
https://jcalternativedu.com/index.php/workshops/
KSIĄŻKI – KREATYWNIE & KLAROWNIE
https://joannacholuj.pl/mojeksiazki
https://jcalternativedu.com/index.php/books/
https://www.youtube.com/joannacholujprof
BLOG
https://joannacholuj.pl/blog
TWÓRCZOŚĆ PROZATORSKA I POETYCKA
https://joannacholuj.pl/pisze-2
GRUPA DLA KOBIET ODZYSKUJĘ PEŁNIĘ KOBIECOŚCI
https://www.facebook.com/groups/1069267483855767
GROUP FOR WOMEN i REGAIN FULL FEMINITY
https://www.facebook.com/groups/454020633033571
#joannacholuj
#joannachołuj
@joannacholuj
#jcalternativedu
#alternatywnaedukacja
#jclady
#kobiecość
#męskość