Workshops
Counselling
Prices
Videos
About me
Contact
I am a Teacher, Pedagogue, Mother and a Homeschooling PArent. The educational subjects are dear to my heart.
I am also a person, whose difficult life troubles lead to toxic relationships, single motherhood and the necessity to solve material problems on my own. I am a teacher, who never wanted JUST teach and give the knowledge to children. I have always wanted to do much more, give them much more. I have always helped to find their life goals, roads and talents. I have been doing that for many years, while teaching in different schools, during lessons, during breaks. Then finally I realised how important is that knowledge, and that many people are still searching for it. As a teacher, and a mother of children I teach at home, I have checked many alternative possibilities in education. I keep on broading and updating my knowledge about education and raising children well. As far as my sons are concerned, I teach them four languages through my own method of a home game.  And we are also learning through creative activities projects, self-learning and self-discipline. My son has learnt to read by himself. At the age of 5 he could read well, at the age of 9 he could read big books like "Harry Potter" and enjoyed it.
I believe in efficacity of early global education (from birth of the child) and in developping the child's potential and intelligence. Children have the great potential, but it is huge just up to the 7th year of age. One should take advantage of it.
I can advise you some lectures, some books. I can tell you who G.Domana, Shichida or Helen Doron were and why they were quite important in the matter of early child education. If you feel that you or your teenager needs counselling, you are just at the right place.
I offer  Counselling Sessions. The details are available in the tab Prices and Contact.
Below are the subjects I've got in my offer: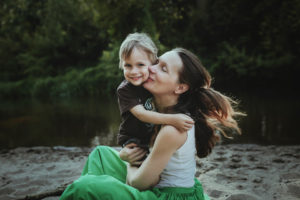 Talents and potential of your child
What high school, studies and job – for teenagers
What education for a school child?
How to raise your child well and consciously ?
A child problems growing in a toxic environment.
Freedom from toxic relationships
How to develop the intelligence of your child? Global education.
How efficiently teach your child a foreign language?