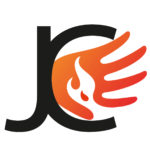 BOOKS * WOMEN CIRCLES *CARDS-GAMES * COURSES * CONSULTATIONS & HOLISTIC ANALYSIS * PRICES & CONTACTS * FrIngla SCHOOL * SPECTACLES * OPINIONS * ABOUT ME * FB * BLOG * YB
OPINIONS ABOUT ME AND MY WORK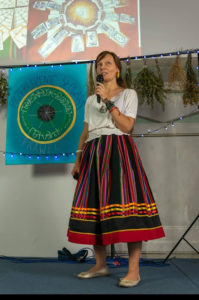 BOOKS … LECTURES … INTERVIEWS
Alicia B -> the knowledge from your books and videos helps me a lot to put many things together, especially to understand the indoctrination related to good and evil. I am glad you are and thank you so much for what you are doing for people now.
Leszek W – > The books did not disappoint me. (…) I was very interested in the departure from the circle with the cross, through the jingjang, the sfastika, that it is not static, but in motion, it reminds me a bit of the modern image of the atom where there is "randomness" and nothing is completely certain . (…) Mythology is a wealth of information without spilling the beans, and now I'm wondering which friend to recommend it to
Michal K -> You write wonderfully. can't tear myself away. Thank you!
Ewelina P -> great that it's already possible to order books of yours. you really do cover very interesting and uncommon topics!
Pola Dec -> Joanna, if I may address you in this way, as we have corresponded a little with each other, and besides, we are of the same age. (…) delighted with your perspicacity, your knowledge and your lectures I am very much. Very, very much so! And I am writing this not for the first time, but it has to be repeated and I say it quite frankly – this is a Copernican Revolution in linguistics!
Czeslaw Bialczynski -> What you give is according to the Intention (MIRU) of the Infinite Consciousness necessary and important since it happens. As you see and feel NOTHING IS IN YOUR LIFE (RIVER) by chance, everything is an experience (experiential). We are the Collectors of material Light for Spirit – the Infinite Consciousness, a part of which we carry in ourselves and which speaks through us and which guides us in life.
I know that there will come a day of universal understanding of the importance of what you have dedicated your life, your Ra Earth (life) to.
Daniel Michalski -> "On 18 May I bought 4 books on Lulu, price in USD, payment by Polish card (I already had an account), with the cheapest delivery option (no tracking). I was kept informed by email about what and how. The books arrived a good few days before the declared date. Nothing complicated "
A. L -> I absorb your lectures and interviews with you wholeheartedly. Well, and I will buy your books, of course, because I have to get my child's stupidity straight from school. Although he is good at Polish, he really doesn't grasp the grammar taught at school.
Comments from Knowledge for All under the interview "Words create reality" and in Let's talk tv:
After a series of heavy lectures, unexpectedly something pleasant. Brava to the lady. A standing ovation. Mr Robert, thank you for choosing a person.
It is fun to listen to this lady, a positively twisted guest
Thanks for Joanne! Interesting topic !
Mrs Joanne wonderfully💗 thank you Roberta. After 38 years I understood the cases😇.
….it turns out that grammar can be interesting….. thank you very much
Wonderful knowledge!!! Very interesting
Something beautiful to listen to this video !!!
The topic that Ms. Joanna brilliantly lectures is very interesting. Here I call the "parenting" a "derivative". An interesting phenomenon is the number of cases in Finnish. Well, it is generally accepted there that 23… (sometimes 22, sometimes 21, 25…). From research, it appears that 99% of Finns (including linguists) do not know what the number of cases should actually be, given the wealth of dialects and dialects in the country. Greetings to all and thank you!
What a positive interesting person! And she speaks interestingly. Bravo bravo bravo and many thanks for Joanna!
Ms Joasia! A word of appreciation for an excellent, pearly-lit lecture that has challenged me …
WK -> I happened – back in the eighties – to read the old Polish magazine "PROBLEMS". It was, by the way, wonderful.
In one of the issues, around 1983, there was an article about the Polish language. Unfortunately, I don't remember the author.
The article – in a nutshell – said that Polish was the basic/source language and that all the languages of the world originated from it. At the time, my knowledge was meagre, so the information contained therein seemed highly ridiculous to me. Today I know that there was a point in it.
I write this informatively, out of chronicle order. I am fascinated by your work; I love the grammar.
I admire and congratulate you.
Adam K -> good company. I know you will make such a lecture presentation that you will be the star of the evening. Perhaps it will be a morningstar (to judge the ambiguity, knowledge of weaponry will also come in handy) but it will be with a bump! (about the lectures at the PraWeda conference where speakers included Cz. Białczyński, Franc Zalewski… )
Aneta R -> marvellous! the right person in the right place. (about the lectures at the PRaWeda conference)
Artur W. -> I really liked what you said in the vlog. I didn't know before that someone had taken up this topic. I have very similar thoughts and conclusions to you. In health.
Eve Cyran -> On point. I listened with interest. I feel the same way. Thank you
Ania Wujot -> ( about the transmission of War and Peace) It worked out well although I still digest it. I understand it this way – the plandemic contributed to what is now. Perhaps the energy of fear that was collected fed the materialisation of such a scenario. That is my conclusion. The second thing on a philosophical level is that war is conquest and as such in masculine energy it is a law of nature and always will be. Every swing of the pendulum will lead to it. That is, equilibrium will cause it to disappear as we know it. Move into the ability to defend and set boundaries. And this agrees with me.
Agnes K -> Thank you for your email. Have a wonderful stay, lots of impressions and maybe a book about Peru. I am after reading two books about homeschooling and travelling and being born in heaven. It is a great read, a lot of information, ideas.
Warm greetings from cold England,
Agnieszka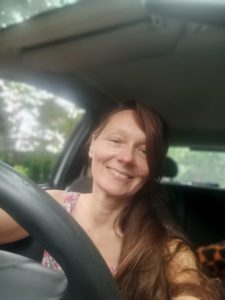 WOMEN'S CIRCLES … CONSULTATIONS … PROCESSES … HOLISTIC ANALYSES
SK -> It was great. Can't wait for the next meeting! February 2022
JLS -> it was a very interesting meeting. Thank you! January 2022
JZ -> There is such a light and calmness emanating from you. It is very pleasant. You give a lot.
S K -> Thank you for this meeting, for the energy and for everything that has happened 🙂 May 2022
SK -> After each circle I feel such a surge of energy that I still take a lot of time afterwards to calm down and reflect on myself. These circles are a huge support and help for me. June 2022
SK -> Wonderful circle and energy Thank you Women July 2022
DP – > Each subsequent circle is getting better and better . July 2022
Anna Doniec -> Keep doing it. You have a gift for it. More than one house will not collapse thanks to this advice and analysis….
Leszek W -> Joanna, thank you very much, all that you wrote is true, however 100% accuracy was shown by the tarot. (…) such accuracy of your translation, your vision. Thank you very much….the summary was great
AC -> I admire and am impressed. I would also like to learn about Vedic astrology.
Bozena T -> This combination of astrology and Vedic and Slavic mythology is brilliant!
S K -> Thank you for the spreads. Well it all comes together! I am eternally grateful to you….
Alicia B -> This has lifted my spirits a lot and has been very helpful. Thank you !
A G -> You are a professional. I will be recommending you. Thank you.
MRK -> Thank you. I had such chaos in my head. I'm much lighter now.
Adam K -> For me, it's always such magic when you lay out the cards… And yes, I agree with what you say. It's very inspiring.
Martin A -> you are loved, you are a good person. Beautiful soul and body and motherly heart. I always recommend you.
Elisabeth M -> I like you and feel the common vibes. You give me motivation even though I cry because I am not physically strong as I used to be…. I know, I know the disease has shown me stop! now it's time for others and I have to take care of myself
Rafał B -> And I so heartily and wholeheartedly enjoy reading you; although sometimes what you write – a little bit annoying… but then the feedback in my mind says: ooo ttattttaaak – yes kce! jecze jecze ….
Sylwia K -> I've been resonating very strongly with what you write lately. Maybe too much, because sometimes I get blown away, like I've been hit in the head with a bullet, but then the stars appear and I come to my senses.
Victoria K -> (about the films) that's exactly how I feel. These movies inspire me a lot. And Super that you write!!!The truth!!!
Lidia B -> ( about movies) Beautiful inspiration to make your own clip Make it a challenge, let it go to the world! Po is worth it!
Dorothy D -> … some situations similar to my story. You answered it all beautifully … I once mistook love for lust … There were red lights that I tried to drown out ,.but it's impossible It will always emerge. When I got back together quickly and concretely I ended the relationship feeling relieved. It just wasn't mine
Rafał B -> Keep going Joanna, keep writing, keep educating – you have arranged "these things" in such a way that I am writing for a book.
Aleksandra K -> Thank you so much for your livy …. they have helped me a lot in my work on myself with my therapist.
Justyna Z -> Thank you, this is important information for me
Paul M -> I see and appreciate the work you put in.
Paweł M -> However Joanna Chołuj conveys it in her own way there is always some help, for some more for others less and she has found an interesting patent for it, because knowledge is knowledge but somehow you have to "sell" it and Joanna uses her femininity for this purpose and that's cool.
Anna G L -> Thank you! As if you were speaking for me
Jolant N Ch -> thank you for your posts and videos, lots of goodness, it resonates very much with me. My warmest greetings to you.
Elzbieta M -> Thank you I realised something thanks to you I will write priv
Justyna Z -> Thank you Joanna, you explain beautifully. Everything has already become clear to me.
Jolanta N Ch -> Asia, there are many people here who are waiting for another video, a word from you. I for one am looking forward to the May ones, as they are very much with me at the moment. And there… It's easier to 'take care' of others than to weed your own garden.
Kinga A -> I love the golden emotions your short films evoke in me
Paul Z -> When I wrote "what she takes", it was in a positive sense of course I admire your energy, your activity, your knowledge. Half of what you wrote here I don't understand , but I take your word for it
Basia G -> I am very grateful to you for: the grammar, the videos, the wisdom. I have been circling for a long time in search of a guru. I found you through radio/channel Slovenia (I don't know I twisted the name) – the interview was about grammar. Your version of grammar very much resonates with my thoughts – head, insights … Your knowledge educates and gives respite. As I listen to you and read your writings I feel a great life relief. You have an open mind and great knowledge and what you bring into my life with your presence is simply beautiful far knowledge and gives relief. Gury – this is non-committal – it just happened as I started listening to you. Knowledge if it's not useful to me in this life then maybe the next, and it allows me to understand a lot and this understanding creates space in my head, puts things in order. Femininity – you remind me of other aspects of life besides work and grieving, which is priceless. It helps me come out of an unhealthy lethargy, so you heal at a distance I am grateful to fate that I came across your website, channel and YT online. Thank you for all that you do.
Justyna Z -> Right , you give a lot of your energy . You are wonderful and unique simply Exceptional.I also thank you Joasia that you are.
Apolo DC -> Gracias Joanna Choluj eres un amor… Gracias
Leszek W -> Highly recommend, perfection, accuracy and compliance
Kinga A -> Highly recommend
Magdalena Z -> Gratitude a million! I started to listen. Thank you, you've put into words some topics I didn't have a term for. I will come back to you for sure when I have assimilated everything
Aleksandra B -> Hi Joanna, I wanted to thank you for the whole holistic description. I am very impressed with the relevance but especially with the tips I can relate to and the answers to some questions and the confidence in what I am doing, because I have actually started my own business and I have actually invented a service that no one offers and it was good to hear the words that it was meant to be. Thank you again from the bottom of my heart. \
Kinga A -> I love the way you paint the picture here of soul and matter as interpenetrating particles. I missed this perspective because my mind works in a similar way and needs a scientific balance and this is how I knew it . And holy mother you have the nature of a lecturer. I have to take notes because I agree in probably almost everything but also I have millions of questions is it possible to answer them?
Kinga A-> I have become very rooted in myself after the analysis with you. I am more confident and this is only the first step I feel, the layer I have discovered. I've already come back to these recordings twice and I know there will be more because there's a lot of content still thank you so much Joasia, I look forward to September if anything
Anna Maria K -> Thank you so much for talking to me today, I feel you have dropped some good leads for me I did some digging around and found some material on the manifestor itself. Thank you Joanna, I can see what I have to do at a total basic level. Your guidance has led me to a sensible place. Thank you I can see that I need to work on informing and initiating. I feel that now is a time of testing and experimenting for me.
Anna Maria K -> I have seen your transmissions they are mega
Iwona Wawrzonowska -> I highly recommend analysis done by Joanna Chołuj
Renata Drużyńska -> I highly recommend the analysis by Joanna.
Barbara Obrebska -> Having such knowledge about yourself since childhoodBeautiful …. SELF INSTRUCTION MANUAL
I will do it for my son too. I highly recommend
Marta RK -> the child since Friday has been brushing his teeth with a soul on Thursday he listened, on Friday morning he said himself that he wants a soul:) at first it was 10 seconds then longer, and sometimes with the toothbrush it is. Thank you, you helped me a lot, I felt supported and understood
Marta RK -> Hi Joanna, I had a consultation with you a while ago about my son's teeth, he has been brushing his teeth etc ever since. On the front ones, it seems like even those caries stains have receded, I was very happy about that. (…)
Anna T -> Hello, the analysis is very accurate and detailed, also a lot of things coincide with my intuition, but because he (the child) is very "free" so sometimes intuition goes crazy, but paradoxically a lot of things coincide, precisely regarding education, but there are also a lot of topics and I think that I will take advantage of the consultation, while I was thinking whether it would not be good to do my analysis first and then summarize them in a consultation or two? Because I have the impression that a lot of things tie in nicely with what I know about myself (…) thanks again, besides that really cool this analysis I am shocked !!!
Iwona M -> Summary or Tarot – perfect! I will digest it for a while, and I will definitely get back to you. You made me interested in "running a business in social media"… to reflect this topic. Are you taking on such a challenge? Let's be in touch, or how 5 should build an image. (…) the mp3 recordings (analyses) are a hit.
Anna M K.
-> Joanna, I wanted to write you that everything that has come up in your holistic analysis is starting to come together for me I feel I will want to have another consultation with you but I am waiting for a sensible date to come up. (…)Super is what you are doing thank you so much
->Joasia, I listen to your lectures and so much opens up in my mind. The spiral has been with me for a year now and still some new layer comes out. Thank you for your work. I hope to return the favour with a book purchase soon.
A.C -> Great work you are doing…empowering women You are creating a circle of women helping those who want to change themselves….
Agnieszka K. -> Hello Joanna, Thank you for your answers, after your analysis I did some more research on Human Design and I already know the answer. Thank you once again for your analysis. It brought a lot of information and widened my field of vision. Best regards.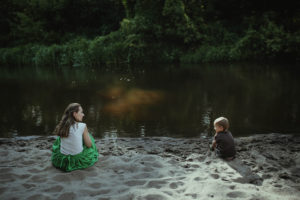 LESSONS …. MY ARTISTIC ACTIVITIES, POETRY, LECTURES, LIVES
Karolina Kajpust – Joanna(…)is such a wonderful teacher, such a unique methodologist, that I cannot get out of admiration. She is authentic, sincere. A child goes to a lesson in a bad mood, comes back in a good mood. The magic… The educational videos on youtube are great. She is smart, well-read, versatile, creative. She does a mega amount even though she's raising kids and working herself. I get a lot from her.
Marta Michalak –
My daughter is keen to develop her English language skills, extending the knowledge she has acquired at school
We liked the unconventional way of learning in a friendly, homely atmosphere
I sincerely recommend
Michał Kowalczyk – The classes gave me more freedom in communicating. They allowed me to eliminate frequently repeated mistakes. I especially liked the friendly and relaxed atmosphere. Flexibility in the syllabus.I highly recommendBeata Kostecka – It helped us to have a good contact with our son, it is very important for my child – the contact with the teacher, if it is good, he is more willing to attend the classes and assimilate the knowledge more readily (as is probably the case with all children/people:)
and learning with you has finally brought us positive marks at school
it's nice that there is the possibility of individual lessons – if your son takes the time, he gives it back to you.
My child (and also me as a parent) enjoyed learning to speak, to talk about all sorts of things, e.g. talking about himself
not only does it embolden him (he is not ashamed to speak in a foreign language), it also fascinates him ("I'll be able to talk about myself when I go to work" 🙂
and of course it expands his vocabulary.
Of course, we recommend it as an excellent form of broadening knowledge, support in learning at schoolDanuta Bartoszuk – An extraordinary personality. When she sent me a file of poems asking for a few words for the book, I didn't know where to start. I left a tiny trace after that reading, but 'The Ying and the Yang' is not something tiny. I am happy to have this volume in my hands and to be able to wander through the world with the poet. Around the world of feelings and around the world in a geographical sense. Get to know these poems. It's worth it! Tadeusz Tomaszewski – Well, it's hard not to agree that in order to preserve Polishness and teach children about life, such initiatives are simply indispensable. Bravo! Keep it up!Justyna Zachwiej – How nice to see such a wise, well-read and interesting creature and a Slavian like Ms Joanna here on your radio Eddie as a guest. I have been watching and perusing her channel for quite some time now. Keep inspiring us! Glory to you darlings! (comment from under the Polish language programme) "Lace Work". – You did a great broadcast Edi. Hats off to you for a good job 👍 To Joanna, great respect for the wealth of knowledge in this field.
Best regards  Sława!
Listeners of Radio Slawenia -.
Swallow: Thank you for the wonderful guest Ms Joanna .Nice listening🍀.
UsRek: Yes, let's start with the basics, with the vocabulary and grammar where the energy of connection with everything comes out. Our natural morphogenetic field.
AriIra : Thank you Eddie for a great, interesting broadcast and a lovely guest 💟
The idea of Grammarly is wonderful 👏👍
Warm regards and a warm hug 💟💓
SWEAR!!!
RavRafal : Thank you very much, great broadcast
Stanislava Zapert : Interesting news thank you kindly! I don't know but these western universities are just geared to their own languages and think that their language is the best. However, I think that the Slavic-Polish people should know their own language.
AgaMar: Super programme. Thank you for your knowledge.
MiaPrimavera: Thank you very much for the valuable and interesting material and introducing us to Ms. Joanna.
BArbara Kaczmarek : Thank you for a wonderful lady
Dariusz : Joasia, thank you for your years of work
Piotr Maj : A wonderful Being Mrs Joanna. Happiness for life to have such a Mom Sons. Live and let drearities like me perish in this war.
Małgosia – Listener of Radio Slawenia = I listened to this interview while cleaning – I will listen to it again with a notebook in hand and write down the most important points for myself. A capital meeting – thank you 😊
Regarding coincidences, I'm now reminded that at school I was always annoyed by the expedient, I didn't understand what it was all about 😥
Now I know why.
Jan , blog bialczynski.co.uk – Joanna, you have dug into YOURSELF and nothing is going to stop the I(h) in YOU anymore, because you know that what you are doing with the FULLNESS of your ISTEAM is the mission and passion with which you appeared as Joanna in Matter. Everything that you have experienced as Joan has led your ISTEAM to the point where you are REALISING this mission of TRUTH and therefore of FREEDOM. Do not doubt and you will open all doors towards the propagation of TRUTH. The POWER OF I(h) [YOUR INNER resolve and BELIEF in the rightness of what you do from the HEART] GIVES JoAnna a STRENGTH that will not be overpowered by what those of still little faith always fear(they fear external threats, so they get them).
J- Ms Joan, I was intrigued by your approach to voicing and its spelling, you say interesting things, important issues you raise. At the same time, I think very controversial from the point of view of linguistic orthodoxy. Therefore, you are also aware that you are exposing yourself to attacks from both experts and experts in our language. But you are a strong and independent woman. Therefore, you do not need encouragement and approval, but spiritual support, I think, would be welcome.
I wish you perseverance and that you do not give in to the "language freaks" who, as usual, are eager to get to grips with everything by inserting their three cents of so-called constructive criticism.
Also a lot of self-denial and patience, and a drop drills the rock. I am cheering you on as the first swallow that will make Vistula, or the knowledge of our language, more widespread and well-known. May the news about your books reach people with open minds, just as information about our genetic and cultural heritage is becoming more and more widespread among our compatriots, despite their resistance.
Greetings
readers of the bialczynski.pl blog – Marian Nosal —
BRAVO GIOVANNO !!! 🙂 …
Finally some sensible movement in the linguistic-Polish-Slavic business.
Such authorial systems are needed, necessary to keep the Language and the Nation alive.
Keep it up! ///
Bartosz —
Excellent! Good luck, I'm keeping my fingers crossed!
Tade Wanclik – je trouve ce que vous faites très bien. bravo!je suis né polonais en france et je comprends cette belle langue polonaise. je redige moi aussi un document que j'aime faire et qui sera peut être utile à quelqu'un . il y avait il y a quelques années encore 1600 langues vivantes en Inde, on en compte aujourd'hui 800 , peut -être parmi celles qui ont disparu y avait t-il celle qui était proche du polonais. http://viteliusz.free.fr/inde.htm
Tade Wanclik – I think what you're doing is very good. well done! i was born Polish in france and i understand this beautiful polish language. i'm also writing a document that i like to do and that might be useful to someone. a few years ago there were 1600 living languages in india, today there are 800, perhaps among those that have disappeared there was one that was close to polish. http://viteliusz.free.fr/inde.htm
Adam Korach , fb comment – I myself sometimes wonder why it is that somehow Slavism in Poland has it uphill. The other thing is that the things you bring up are on a high level, and we have already been told for centuries that we are up to no good as if we believed it. Like children we need a very simple identity. (…)I just hope that our what some people call egregor or soul is strong enough for us to cope. But that's thanks to distant ancestors, because at the moment we can't see it. We are in a bloody kindergarten and when we want to learn something about ourselves we look fucking at Belarus. The only positive thing is that the things that have happened require a response to them. You can ignore them, try to destroy them but you have to address them somehow. Just like with your work. It's just that everyone else will have to take it into account. Does this awareness help you? I don't know, mostly it doesn't help 🙂 But I would prefer people like you to still do something at least sometimes in Polish, if time still exists. So, I can only end this long-winded comment with a wry "to the prosperity of the just cause, and to the henchmen of the motherfuckers". Latitude 🙂
Wieslaw Glaner, about the Radio Slawenia programme – Joasia, you have narrated everything very nicely – the importance of grammar has become understandable…. like a recipe for a good life. I am very happy , it came out excellent. (…) These are things from a high level of abstraction (the grammar you are talking about) and yet you managed to arouse great interest.
Czesław Białczyński – The grammar you are writing is a serious work and, if it is realised, I hope it will be an important milestone for further work connected with a full revival of our Slavic culture and tradition.
Joanna Perunika – First of all, though, I want to say that I admire you for writing all this. Your entry should have sparked some kind of conversation regarding the individual points. But it won't. Today one comments with a smiley or angry face, a thumbs up or a heart. Even "I agree" is somehow difficult to write and "I disagree because…" is difficult to write. nobody has the strength or motivation. In fact, I just wanted to write that it's good that someone wants to, just as I don't want to anymore 😉 ….
Natalia Kulik – I adore and admire you, I also feel a commonality maybe because we are both numerological 9's and have the same personality type.🙂 I love you.
On my philosophy writing and activities :
Bozena Tobiasz : Comment 🙂 : last year during the Holy Nights the theme of combining anthroposophy and Slavism came to me. And it worked out for you Joasia, that's how I feel. And I am very grateful 🔥💞
Alutka Calutka : I admire and am impressed.❤️ I would also like to learn about Vedic astrology.
Piotr Kotilof Berdowski : Well! And a good one too! Keep Yours kurs☀️
Agata Uchman : That's how radical you have to be!
Pola Dec – And I'm a linguist by training and I think this is brilliant! Especially the 8 cases – simple, obvious, natural. My regards to Ms Joanna and I will follow her activities with bated breath!
Czesław Białczyński – I didn't study Polish or linguistics at university, but for 46 years (yes, that's how long it's been since my literary debut) I've been practising a profession that consists of constantly turning the Polish word.
So I have been studying the Polish language for almost 50 years on all levels, from morphemes and phonemes, through grammatical constructions, to manipulating meanings and constructing great poetic-epic forms.
Well, I was only going to support Ms Joanna's intention of reforming the grammar of the Polish language with a few words – and what came out was a little essay on the history of Slavism and the role of the Lechites in this process – as always.
Best regards, Ms Joanna, and I wish you good luck and self-denial – you need to arm yourself with a very thick skin and not worry about such criticism, which you will consider as contributing nothing to the subject of your work.
– Ina – "Whoever does not share having knowledge (knowledge) commits the gravest offence against the Laws of the Universe."
Marek Pawlik fb comment – An all-around gifted woman as if that wasn't enough she is a charming alluring one with a beautiful tone of voice
Leszek ŻĄdło psychotronic writer–you are an angelic being.
Anna Atras clairvoyant, spiritual guide — you have a split soul, the other part is in another person's body. Such people are very ambitious and want to achieve a lot in this life.
Anna Doniec clairvoyant – you have taken on the karma of many family members, women…. You have so many talents, so much potential, I can see your aura. You must always believe in yourself.
Vedic astrologer Rafał Gędarz – You have an enormous amount of free will. Such people can rise very high or fall very low. A big challenge. You have the dharma of helping women with trauma, in toxic situations, and a great talent for communication and writing.
Bartek Sawicki astrologer – you are a Manifestor from Human Design. You have a lot of potential.
Marian Nosal – I listened to all this and read (with comments) and it came out to me Giovanno that you are a genius and I don't really have anyone to compare you with. Maybe with Mary Skłodowska, only I don't know if she stood so high philosophically.
She probably did, because she's famous. What you say makes sense, and that's rare today.
In general, if someone starts to think creatively about our language, it's already a success, because most consider it provincial and one that has fallen out from under some animal's tail.
I must also agree with the Host that dialects are a powerhouse, a multidimensional world of small springs of a great river. Which has (almost) been drowned.
We were taught it intensively in schools.
I watched this process closely.
I considered the death of the dialect for myself to be the moment when I stopped being able to distinguish by pronunciation between the inhabitants of Warsaw and those of Krakow.
This happened quite recently.
There is no fashion for dialects like in other countries. So GOOD LUCKY Joanna, it has to work, and even from what I've heard, it's already a success, because if a thought originated in one head, it belongs to Space and other heads.
Kriss Nowak – "Polish Grammar 1/6: The Sign-Letter Matters." Brilliant – like the WHOLE PERSON!
Idea Fixe. Discussion "exitzbańki" – From what I observed on your fb profile, you have a very broad horizon and knowledge.
Alfred Hubal – Ms Joanna. You are ahead of the era. These folk you are trying to reach are probably not yet born….
Mar Canela – You are extremely authentic and do not hesitate to break taboos. This is rare and precious.
Andrew Skrzynski – You deliberately evoke the kind of emotion that you are easily addicted to. But it's devilishly sympathetic.
Artur Lula – Good morning Joanna. Thank you for your videos. There is a wonderful Power and Energy and Awareness in you. You are here and now. I feel you very intensely. Now is the time to find the "Soul Family" You are a wonderful being. Thank you for being. And please …be.
Agnieszka Partyka – An amazing achievement
I have been following your profile for some time now and I am
impressed by your intelligence, your diligence, but above all your feeling 🤍🤍🤍🤍
Your openness and lightness in perceiving life through your senses.
Vera A – Hi Joanna. You have touched my Spirit very much with your last post. I have been following you for about 5 years. Of course, it was the Slavic vibes. I want to make up for what you did (…) I wish you All You Need Now
Bora B M — I admire you for having the courage to live your life.
Agata SZ – Hello to you Joanna, referring to your post today about the energy of Kali, I felt like writing to you but I don't like to write so publicly so I am writing to you in a private message and the message is about recognising you as simply an extraordinary being, I feel you energetically as a very good soul, I don't judge, I admire you more, those who judge and criticise, you know. .. I don't judge, I admire you more, those who judge, criticise are probably, you know, … to glaze their guilt feelings, but you know it perfectly well, for me you are an amazing woman, mega cool and interesting, I love such souls with all my respect to you, greetings sincerely.