COURSES * BOOKS *COACHING * ARIA KNOWLEDGE & LANGUAGE *
 CARDS-GAMES *SPECTACLES * FrIngla SCHOOL  * PRICES & CONTACTS * OPINIONS * ABOUT ME * FB * BLOG * YB
COACHING – SUPPORT – COUNSELING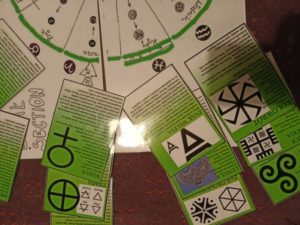 SECOND COURSE – for everyone – INDIVIDUAL MODE
COACHING
*
THEORETICAL ELEMENT OF THE COURSE
Spiritual Transformation of the 12 spheres of life through Slavic Nature Philosophy and Ancient Knowledge
This is a series of lectures to be listened to independently over the course of one year, and is based on ancient knowledge and Slavic natural philosophy. It is collected into twelve sections corresponding to the twelve months. It provides theoretical support for the practical part of the course.
BUY first element of the course
price 450 USD
*
PRACTICAL ELEMENT OF THE COURSE
Spiritual Transformation of the 12 Spheres of Life through Slavic Nature Philosophy and Ancient Knowledge
This is 49 INDIVIDUAL meetings/consultations of 45 minutes each, for 49 weeks of the year. We meet online. It is an individualised process of spiritual life transformation. We work according to the logic of the 12 months and four quarters of the year. This means that we work on the personal and socio-familial element, as well as the energetic/material element. We work through the levels of female and male energy, the inner child, mental and behavioural imprints related to childhood and education, work, dharma. We work on individual and family-family karma.
An integral element is also my Holistic ANALYSIS FOR YOU (click here for more information) , which you get in the form of mp3 recordings. It gives you practical insights into your life, potential, dharma/mission , problems and their solution. You will receive a holistically linked numerological profile, a tropical and Vedic horoscope, information about tropical and Vedic archetypes, your development and energy level, your protective elements, symbols and a linguistic analysis of names, names, names and words that are important to you.
price 450 USD
*
COURSE AIDS
Books
"Slavic Education"
"The archetype of woman"
"Comparative Slavic and Vedic mythology"
"Home education by project method"
"Home education on the move"
BUY
More INFO
jc@joannacholuj.pl
whatsapp +48 605 66 3939
---
THIRD COURSE – for women
*
THEORETICAL ELEMENT OF THE COURSE
This course is a full process with exercises, suggestions, meditations, working with your inner girl and woman.
A process that integrates
Mind
Heart
Body
BUY the first element of the course
price 450 USD
*
PRACTICAL ELEMENT OF THE COURSE
From toxic patterns to healthy relationships and full femininity
or
KTK Creative-Therapeutic Circles for Women
i.e. WOMEN'S GROUP MEETINGS, maximum of 6 people
There are 49 Creative and Therapeutic Circles per year. One circle is held each week, at the weekend. Each circle lasts 90-120 minutes.
One circle per month is thematic – see here for description -> DESCRIPTION OF EACH CIRCLE
Other circles involve working with the energy of the monthly cycle (new and full moon) and the rites of passage (Slavic/pagan festivals).
The circles include an element of sharing one's life as well as an artistic/creative element.
We create angels, amulets and sygils,
Throughout the month we work at home with cards and charts, and learning from the THEORETICAL ELEMENT of the course.
BUY the second element of the course
price 450 USD
*
COURSE AIDS
Cards and charts for 12 months
MORE INFO
BUY
*
Books
"Slavic Education"
"The archetype of woman" (a must-have)
"Toxic relationships" (a must-have)
BUY
MORE INFO
jc@joannacholuj.pl
whatsapp +48 605 66 3939