COURSES * BOOKS *COACHING * ARIA KNOWLEDGE & LANGUAGE *
 CARDS-GAMES *SPECTACLES * FrIngla SCHOOL  * PRICES & CONTACTS * OPINIONS * ABOUT ME * FB * BLOG * YB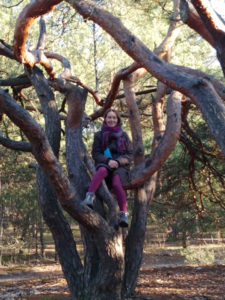 My name is Joanna Chołuj
CONTACT :
FB Joanna Chołuj Messenger
Whatsapp +48 605 66 39 39
email : jc@joannacholuj.pl
SIMILAR ARTICLE ABOUT ME – A BIT MORE DETAILED HERE.
Those who follow my pages know that they go through a lot of transformations. But well, that's how my life is. It is a constant change, a metamorphosis. I am the Phoenix I talk about in the Presentation on the JC Lady channel. I am not going to change that presentation. However, the text you are reading now intends to add something.
Well, until June 28, 2020, it seemed to me that my destiny was to teach, to pass on ancient knowledge in various forms for adults and for children. But that is not enough. Above all, I understood that I should do what I was asked to do!
That's why I decided to help those who want to make a complete transformation of their life. It seemed to me that I was not competent in a field that …. however, I know very well. SO I WILL HELP YOU TO CHANGE YOUR LIFE, TO RECOVER FROM TOXICITY, FROM ILLNESS. I WILL HELP YOU FIND YOUR PASSION IN LIFE AND YOUR STRENGTHS.
For this I will use my experience and the tools of ancestral knowledge and my very creative books, games and cards. It will be pleasant and helpful.
And now about me. I have had many relationships. Five serious ones. Two weddings. Two divorces. I have had two children. I have had two caesareans. I have always wanted to love and be loved. And to have children. Desperately. Everything. They were difficult experiences. And instructive. All my relationships were a frantic, mad and desperate search for love. I was able to throw myself into the arms of men of foreign speech in order to do so, and go to them without knowing what they looked like or who they were…. I was looking for love. A person with DDA or DDD disorder (Adult Alcoholic Child Syndrome, Adult Child from a Dysfunctional Family Syndrome ) doesn't know how to love someone truly until they learn to love themselves. At the time, I didn't know how to. Relationships were falling apart for me. I loved too much, or not at all.
I have searched all over the world for myself. I have visited about twenty countries and lived in several for longer. I have moved 15 times. I have been sick. Chronic inflammations of the ears, urinary tract, skin diseases, acne, boils, female diseases, hormonal diseases, diseases of the spine, feet, teeth, allergies. Eventually, I abandoned classical medicine. I realised that psychic transformation, herbs and Asian medicine help better. Today I treat myself. I treat my children. I haven't seen a clinic in years. I have recovered from toxic relationships, violence, humiliation, manipulative systems, co-dependency and dependent personality disorder, addictions. I did this thanks to classical therapy, the help of therapists, psychologists, but
ABOVE ALL THANKS TO MY WILL TO CHANGE. Change is always our work. The change was my work, not of therapists, books and consultants. I studied old knowledge. I sought knowledge about myself. I found effective tools, I rebuilt my identity, I created my whole world for myself from scratch. I know who I am and what I want. I know where I am going. This gives peace and strength. so I am strong and calm today.
So I made it through therapy, talking to people, horoscopes, consultations, total biology, herbalism, mythology, storytelling, meditation, prayer, yoga, personality analyses…. My life is at another beginning. I am currently creating a new project. I have my first home in my parents' spacious house. The second will be somewhere in the world. I don't know where yet, but I look at the world optimistically. I am happy to be at this point in the journey where I am. I owe it to many people, but most of all to myself.
AND YOU TOO CAN BE IN THAT PLACE AND WALK THAT PATH. I feel that I want to give back what I have received from others and this knowledge and experience of mine to you – above all to the WOMEN who always need your support the most.
WRITE! DO YOU WANT TO CHANGE YOUR LIFE? I KNOW HOW TO DO IT! EFFECTIVELY.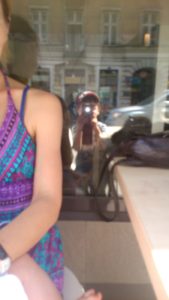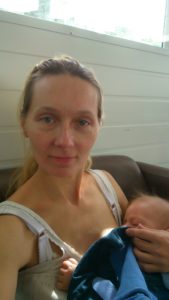 And now a few words about me in a way – Curriculum Vitae
I am a graduate of Polish Studies (full-time MA) and English and French Language College (double major in extramural studies) at Warsaw University. I have also completed postgraduate studies in Computer Science and Management at the ORGMASZ Institute. I have also completed a webmaster course, a graphic designer course (desktop publishing), and a tour guide course. I have language diplomas: TOEFL, TEF, IELTS, CAE, CPE, Alliance Francaise diploma. I have always enjoyed learning languages, so I have also studied Portuguese, Arabic, Spanish, Urdu, Russian, Norwegian and German. I teach my children English, French, Spanish and Russian in homeschooling. This connects very strongly with travel. I have always been drawn to the world. First it was the Taize movement and prayers in different languages in various European capitals. Then trips ahead "for one smile" with a cheap ticket in my pocket. A few years living and working in the USA, multiple longer and shorter stays in France, the Netherlands, Pakistan, the Arab Emirates, Hungary. Today I travel with my children.
I have been a teacher for over twenty years and a tutor and tutor for over thirty. I have taught languages in state schools of all levels (nursery, kindergarten, primary school, lower secondary school, vocational and general secondary school and vocational and technical school ) and in language schools for children and adults (including Helen Doron, British School, VSchool). I am also the mother of two sons and an educator of my own children in education
out-of-school (home) education.
In 2012, I first created an educational day care centre and then a creative and language centre and language school called Omnibusik. I have taught numerous lessons, creative activities and organised language half-term camps. In fact, for as long as I can remember, I have always taken care of children. First with my cousins in my large family, and then I did charity work as a chaperone and teacher in the Light of Life movement, and participated in holiday camps for teenagers organised by this church movement. There I was a chaperone, teacher and schola leader. I also led such a church schola (choir) outside the holidays, participating in the preparation of the musical setting of the mass.
Before I took up language teaching professionally, I worked as a librarian at the University of Warsaw Library in the KABA information technology department, then as an assistant at Castorama, Telekomunikacja Polska; as a translator and assistant at the Embassy of Pakistan; and as a freelance translator and proofreader.
I worked abroad: two years in the USA (Super Technologies company – customer service and translator), 2 years in France (au pair, nanny, tutor). I have also worked charitably in the USA as a library assistant in the library at the University of Florida and as customer service at a military base in Pensacola FL.
I have also been a long time ( 1999) home page owner and later became a blogger (http://boskizielonyblog.blox.pl/html), youtuber, writer (poetry and prose) . I have won several literary competitions (for a short story, and several in which my poem was awarded). My poetry and fragments of short stories have been published in anthologies in book form by the Staromiejski Dom Kultury, the Korale Association and the Klub Poszukiwaczy Słowa at the Piaseczno library.
I am currently publishing my texts in the Kreative&Klear book series as part of the project to popularise OLD KNOWLEDGE. I also run CREATIVE THERAPEUTIC circles and give advice.
You are also welcome to visit my FREE YOUTUBE CHANNEL, where I talk about books and do TRANSMISSIONS related to JClady Alternative Education Women's Circles.
CONTACT :
FB Joanna Chołuj Messenger
Whatsapp +48 605 66 39 39
email : jc@joannacholuj.pl